Go ahead - beat these to death! They'll last years and years!
These shoes are virtually indestructible, yet comfortable for every day wear.
FEATURE
Puncture Resistant + Contact Grip Sole
Our military-grade outsoles are puncture-resistant and protect the bottom of your feet from the workplace and environmental hazards.
Combine that with our non-slip technology, and you have a sole that's equipped to handle the rigors of your everyday life.
Fully protect your toes from being crushed by falling or rolling objects. Yes, you can wear these sneakers, get your toes run over by a car, and still be fine.
The moisture-wicking fly mesh allows for maximum breathability - preventing sweaty, stinky feet.
The springy, flexible composition of the outsole helps distribute body weight evenly across your feet to reduce aches and fatigue.
And finally, the comfort mid-sole provides additional cushioning to support your feet for those extra-long days.
Despite the inclusion of steel toes, our shoes weigh less than one pound!
As an added feature, convenient no-tie laces save you time and conform to your feet for a perfect fit every time you slip them on.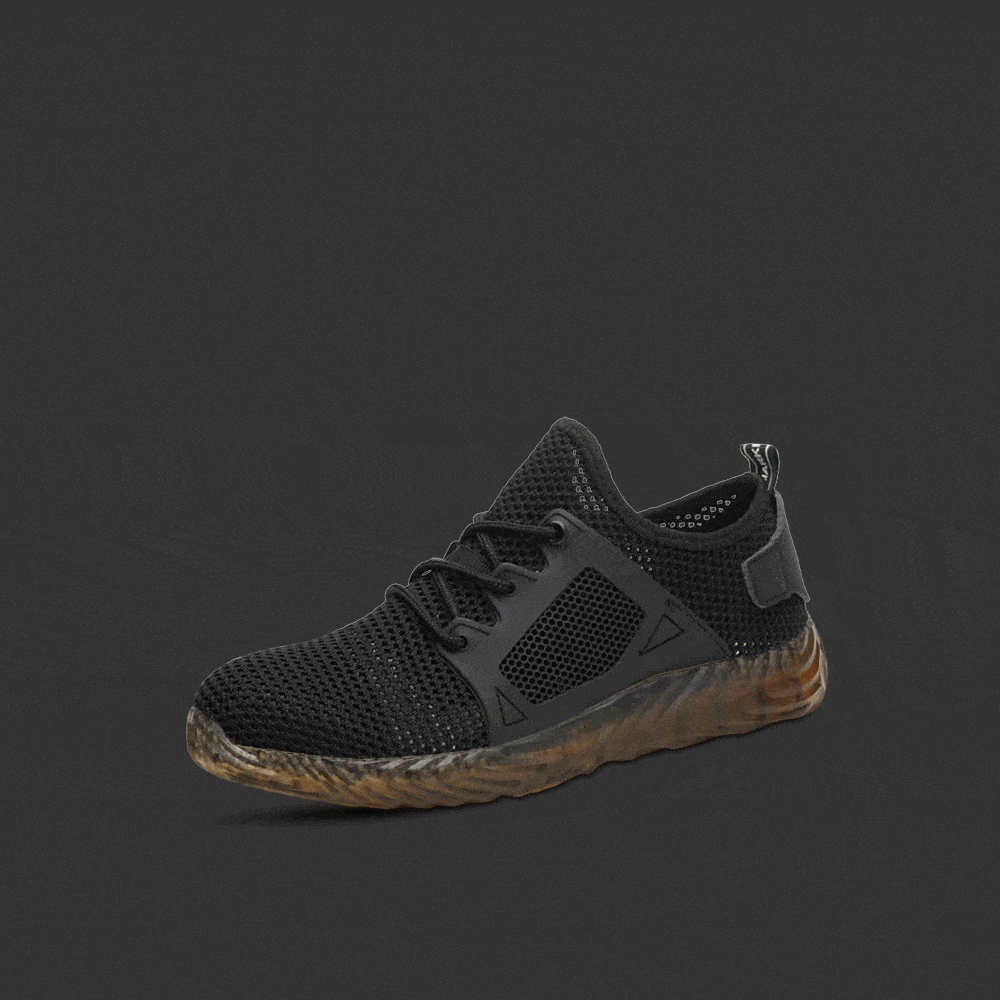 SPECIFICATION
Material: Mesh
Sole: Gum Rubber
Closure: Lace-Up
Heel Height: 0.39inches / 1cm
PACKAGE INCLUDES
1 * Pair of Indestructible Shoes
GET YOURS NOW!
| English (EN) | USD